Time is An Empty Road, by Doyeedt Annahaal
I have taken this photo near a village to my city. I often used to go there for a calm and peaceful time. And there was this half done bridge where I found the old man. He was coming towards me from the opposite direction and the whole situation comes to me, as Time is an empty road.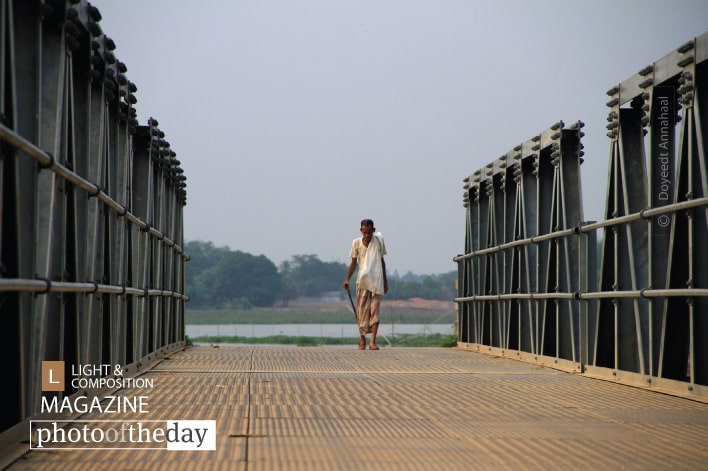 Technical Info: Canon EOS 7D | 1/500sec @ f/5.6 | 135mm | ISO-100
Award Winner: Photo of the Day | March 29
Title of the photograph: Time is An Empty Road
Photo of the Day Award Category: Street Photography
Photograph Location: Uttara, Vaturia, Dhaka | Bangladesh
Photographer: Doyeedt Annahaal (Dhaka, Bangladesh)
Doyeedt Annahaal is a freelance photographer. He joined flickr at 2007, and since then he is clicking though he still is not well off to buy a camera. He used to
shoot lending camera from his friends. Doyeedt is a poet, songwriter and by profession, he is an art director in an advertising agency. For him photography is beyond passion, more like breathing space. He loves to shoot mostly the happiness of life and the in-depth philosophy of living.
Jimbo Page: http://doyeedtannahaal.jimdo.com/
Flickr: http://www.flickr.com/photos/doyeedt_annahaal/
Facebook Page: https://www.facebook.com/doyeedt
Twitter Page: https://twitter.com/#!/Doyeedt