Lost in the Crowd, by Liton Chowdhury
I have captured this photograph when I was hanging around on a beach of Bokkhali, West Bengal. I found these three brothers were busy playing together, and it made me realize that they are the ordinary crowd of my country.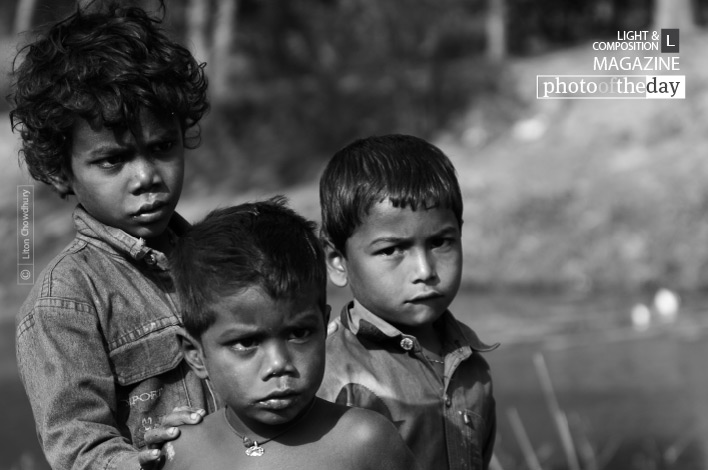 Technical Info: Canon 1000D | Exposure 1/256sec @f/5.7 | ISO 200
Award Winner: Photo of the Day | July 23
Award Score: 56.5 (Value 11, Clarity 10.5, Composition 15, Style 10.5, Skill 9.5)
Title of the photograph: Lost in the Crowd
Photo of the Day Award Category: Street Photography
Photograph Location: Bokkhali, West Bengal | India
Photographer: Liton Chowdhury (Kolkata, India)
Liton Chowdhury is software professional, and photography is his hobby. He purchased his first camera to capture the unforgettable childhood moments of his daughter, and that was the starting of it. Now his daughter is 5 years old, but till today she is his best model and best subject.
Flickr: http://www.flickr.com/people/29420793@N08/
Facebook: http://www.facebook.com/liton.chowdhury