Tale of Old Dhaka, by Yasef Imroze
The narrow alleys, congested building one after another, and the ever changing street life, everyone is busy there, even on the coldest day of the year, nothing can stop the life of old Dhaka. To understand their life, one needs to visit this place, surely a hidden treasure of life.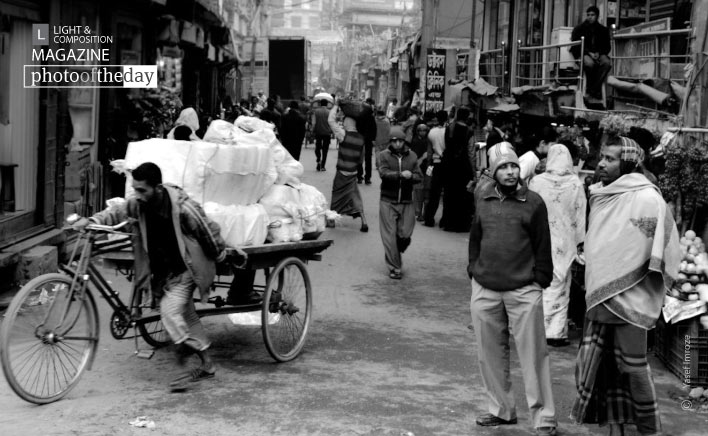 Technical Info: Nikon D7000 | Exposure 1/40s @ f/10.0 | Focal length 35mm | ISO 400
Award Winner: Photo of the Day | September 18
Award Score: 56.5 (Value 10, Clarity 10.5, Composition 15, Style 10, Skill 11)
Title of the photograph: Tale of Old Dhaka
Photo of the Day Award Category: Street Photography
Photograph Location: Old Dhaka | Bangladesh
Photographer: Yasef Imroze Ifaz (Sydney, Australia) Registered
Yasef Imroze Ifaz is originally from Dhaka, Bangladesh. He is currently doing his Undergrads in Macquarie University, Australia. Photography is a hobby that he picked up recently! Mostly, he likes taking picture of landscapes and people. He believes, photography has totally changed his perception toward nature. This hobby gives him endless amount of joy!
Facebook: https://www.facebook.com/YasefImrozeIfaz
Twitter: https://twitter.com/YIfaz