Kuala Besut Fishing Village, by Zain Abdullah
Kuala Besut is the picturesque fishing village whose inhabitants are mostly fishermen. Some of them go deep-sea fishing by the large fishing vessel while many of them just do the offshore fishing by using light wooden boats or fiber glass boats. In the picture are a row of light fishing boats in the foreground and the houses belonging to the fishermen in the background. This scene was captured in the early morning to take advantage of the golden low-angled light during what we call the magic hour.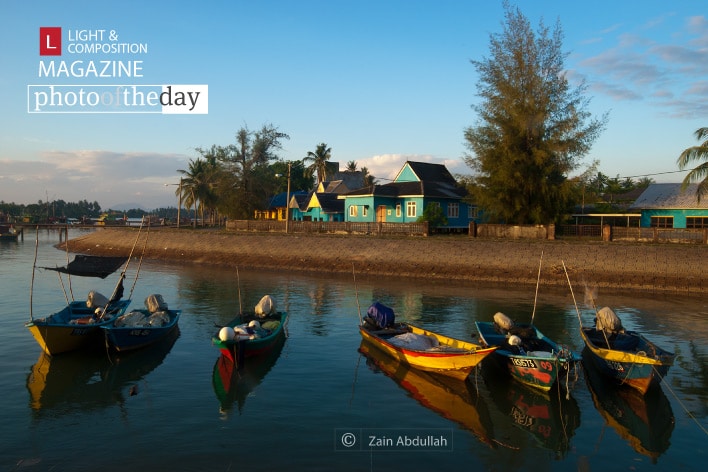 Technical Info: Nikon D80 with Tamron 17-50 f2.8 | Exposure 1/10sec @ f/20 | ISO: 200 | Focal length: 19.0 mm | Flash: Did not fire
Award Winner: Photo of the Day | April 16
Title of the photograph: Kuala Besut Fishing Village
Photo of the Day Award Category: Travel Photography
Photograph Location: Besut | Malaysia
Photographer:Mat Zain Abdullah (Kuala Lumpur, Malaysia)
Zain Abdullah is a Malaysian self-taught photographer who enjoys taking pictures since he took up the hobby in 2003. He has fully converted to digital since 2008 and is now using Nikon D80. Some of his photographs have been published by local as well as international magazines although he still prefers to remain as a hobbyist. He loves shooting architecture, people, street scene and landscape most. More of his photographs can be found at his website and his photo blog as provided below.
Website: http://zain.zenfolio.com
Photo Blog: http://zainabdullah.wordpress.com
Twitter: http://twitter.com/zain_abdullah