Award Winner | Photo of the Day | September 19, 2011
This shot was taken at Jama Masjid, Delhi, India. I love the dimensional difference between the Mosque and the Woman here. And also love the contrast between the Red Mosque & the Blue Clothing.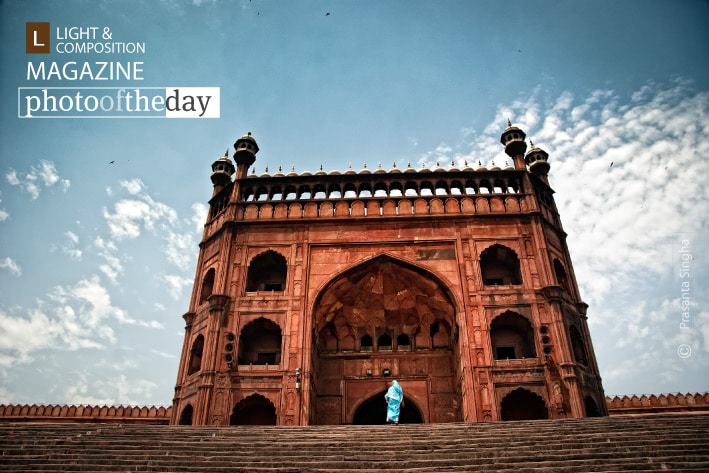 Award Winner: Photo of the Day | September 19
Technical Info: Nikon D3000 | 1/500sec at f4.5 | ISO 100 | Focal Length 18mm
Title of the photograph: At the Doorstep of Almighty
Photo of the Day Award Category: Architectural Photography
Photograph Location: Delhi | India
Photographer: Prasanta Singha (Kolkata, INDIA)
Prasanta Singha consider himself as a travel photographer. He loves to depict the life of inhabitants & portrait of the people and also loves to capture their surroundings. He loves photography as he feels the passion in my blood flowing all the time from the heart to my brain. He has a hope that one day he would be able to contribute at least a little to the magical world of Photography.
Flickr: http://www.flickr.com/photos/prasantaphotography
Facebook: http://www.facebook.com/prasantaphotography