Award Winner | Photo of the Day | October 03, 2012
I was presented this souvenir from Egypt. They call it Fanoos. Before the month of Ramadan arrives, children become excited and are more insistent about having a Fanoos. Egypt's streets are transformed into workshops to produce as many Fawanees as possible.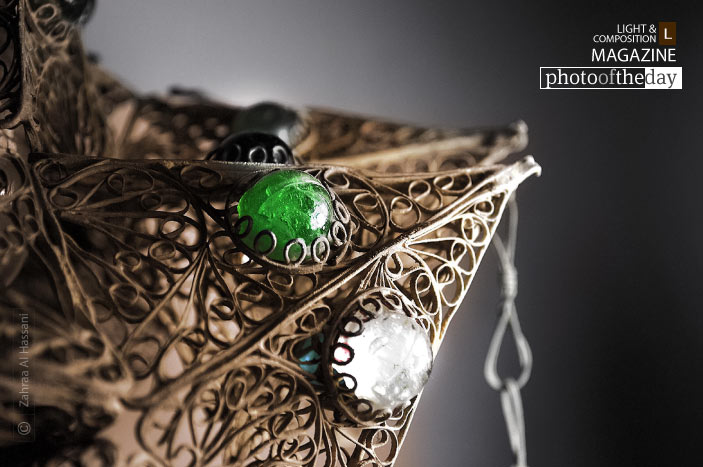 Technical Info: NIKON D3100 with 40mm VR | Exposure 1/160sec @ f/5.3 | Focal Length 40mm | ISO 400
Award Winner: Photo of the Day | October 03
Award Score: 64 (Value 11, Clarity 12.5, Composition 15, Style 12.5, Skill 12)
Title of the photograph: The Charm of Light
Photo of the Day Award Category: Still Life Photography
Photograph Location: Baghdad | Iraq
Photographer: Zahraa Hashim Salih Al Hasani (Baghdad,Iraq) Registered Photographer
Zahraa Al Hassani is a passionate photographer, lives in Iraq, and work as designer in Zain Telecommunications for more than 6 years. Resources in Iraq are mostly limited, thus she used her photography skills to get a visuals for her designs. She started photography with Sony H7 and Carel Zias lenses, and then moved to Nikon. Graphic Design has helped her to strengthen her photographic perspective. Zahraa believes she is here to acquire knowledge from the trove of purist photography.
Flickr: http://www.flickr.com/photos/31190914@N06/
Facebook: http://www.facebook.com/zahraa.h.salih
Twitter: https://twitter.com/ZahraaHasani