Award Winner | Photo of the Day | May 16, 2011
When in Rome, do as the romans. I looked at this arqiutechtural masterpiece for quite a while that november day, and came back at night to be able to photograph it in all its golden glory. The Roman Coliseum, an icon of the italian land and a very important symbol of world history.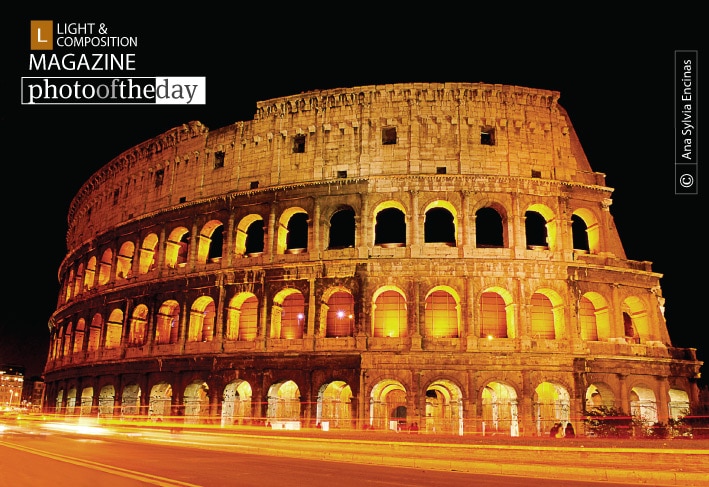 Technical Info: Nikon D3000 | Exposure 30sec @ f/6.3 | ISO 2100 | Focal Length 22mm
Award Winner: Photo of the Day | May 16
Title of the photograph: El Coliseo Romano
Photo of the Day Award Category: Travel Photography
Photograph Location: Rome | Italy
Photographer: Ana Sylvia Encinas Valenzuela (Hermosillo, México)
Ana Encinas was born in Hermosillo, México, and has had a passion for photography since she was a little girl. She got her first DSLR camera in december 2009, and since then she started discovering the magic of photography at another level, and exploring techniques that are bringing her to find her own style as a photographer. Ana is a master in marketing and an entrepreneur, owns and manages several companies, but spends most of her free time taking pictures and exploring photography. Photography is her true passion, and she´s working on developing her photography skills at the most.
Flickr: www.flickr.com/photos/aencinas
Facebook: www.facebook.com/anasylviae