Award Winner | Photo of the Day | March 30, 2012
Through my viewfinder the Himalaya looks very small, but even the abstract from the 'abode of the snow' makes Himachal Pradesh a photographer's paradise. I found few villagers were basking under the sun. The formation of the shadows along with their posture made it a very intersting subject. I decided to shoot and make the moment immortal.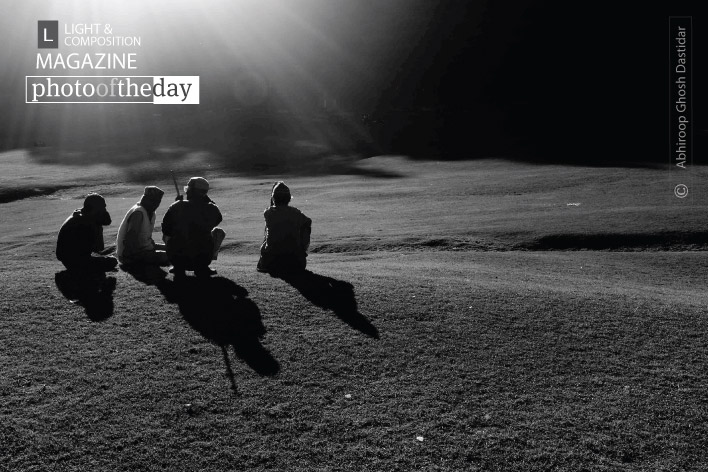 Technical Info: Nikon D3000 | 1/160sec @ f/11.0 | Focal length: 26 mm | ISO: 200 | Exposure Bias: 3 2/3
Award Winner: Photo of the Day | March 30
Title of the photograph: Under the Same Sun
Photo of the Day Award Category: Black & White Photography
Photograph Location: Khajjiar, Himachal Pradesh | India
Photographer: Abhiroop Ghosh Dastidar (Kolkata, India)
Abhiroop Ghosh Dastidar is a journalist by profession and does freelance photography based in Kolkata. For him the art of photography is more of an instinct. He has taken active interest photography for the past three years. Street Photography is his forte. His every picture is an effort to tell the story of life. Street Photography gives him the perfect opportunity to capture the impulses of life in its various cross-section.
Flickr: http://www.flickr.com/photos/62771207@N04/
Facebook: http://www.facebook.com/#!/avirupgd?sk=photos