Award Winner | Photo of the Day | June 11, 2011
This Photo was taken on the way to Kafini Glaciers, Uttarakhand, India. The route to Kafini Glaciers is breathtaking with lush green meadows covered by snow capped mountains accompanied by the flight of snow pigeons.The landscape gives a visual treat and as the saying goes "even in front of nature one has to compose".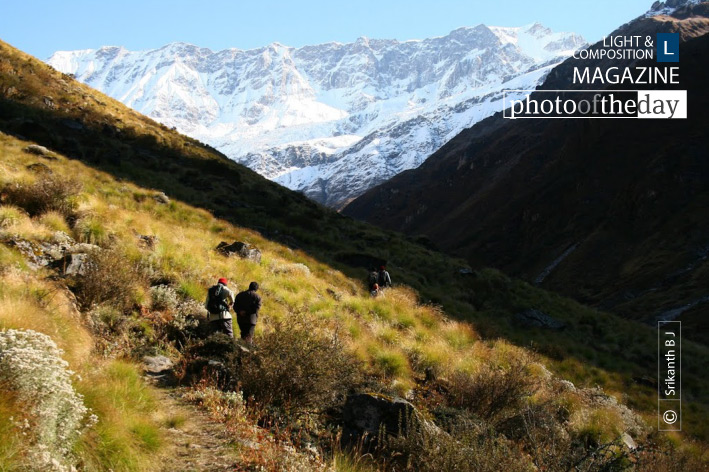 Technical Info: Canon 40D | Exposure 1/320sec @ f9 | ISO 200 | Focal length 28mm
Award Winner: Photo of the Day | June 11
Title of the photograph: A Walk in the Paradise
Photo of the Day Award Category: Adventure Photography
Photograph Location: Kafini Glaciers, Uttarakhand | India
Photographer: Srikanth B J ( Bangalore, India)
Srikanth B J works for a telecom Firm. He got introduced to Photography around 2 years back when he bought his First DSLR Canon 400D. Being a traveling freak the camera accompanied his where ever he went and started to see the things from the camera eye.
Flickr: http://www.flickr.com/photos/srikanth_mce
Facebook: http://www.facebook.com/bj.srikanth
Picasa: https://picasaweb.google.com/bj.srikanth