Award Winner | Photo of the Day | August 10, 2012
This photo was taken at beautiful North Lake Tahoe where California and Nevada meet. Lake Tahoe is fresh water lake, and probably the clearest lake you can come across. Clear water, perfect blue skies, sun is out with morning mist all over the mountains, empty pier in the photo defines the peace and tranquility of the place.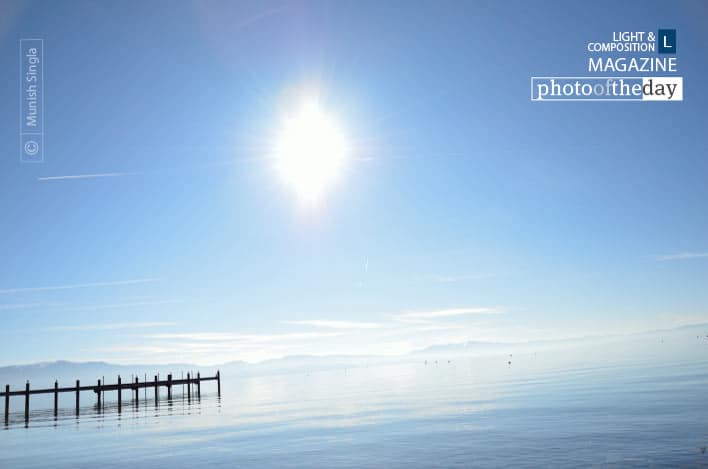 Technical Info: Nikon D7000 | Exposure 1/8000sec @ f/4.5 | Focal Length 18mm | ISO 640
Award Winner: Photo of the Day | August 10
Award Score: 59 (Value 10.5, Clarity 11, Composition 15, Style 10, Skill 12.5)
Title of the photograph: Tranquility
Photo of the Day Award Category: Minimalistic Photography
Photograph Location: North Lake Tahoe, California | United States
Photographer: Munish Singla ( Los Angeles, California, USA)
Munish Singla is an amateur photographer from California, and software engineer by profession. He started photography as hobby around 9 months back. He loves to travel and meet people. Munish's main interest is in taking photographs of people, landscapes and interesting things, where he wants to show the beauty of the world through his vision.
Flickr: hhttp://www.flickr.com/people/62774132@N02/
Facebook: https://www.facebook.com/msingla.sng
Twitter: https://twitter.com/munish242