Award Winner | Photo of the Day | April 29, 2011
Mustard is a fantastic weather crop that grown from seeds sown in early spring. It likes moist soil and sunny location. Once upon a time it was the main oil seed crop of Bangladesh, local farmers produced the amount they needed. This spring I shoot this photo from Faridpur when some children were playing around it.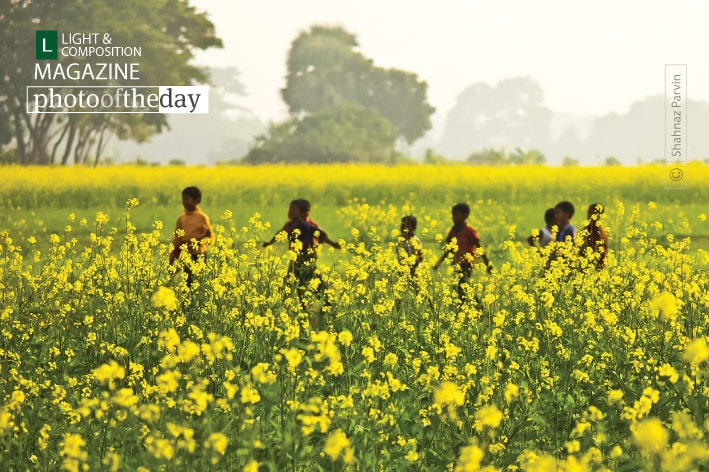 Technical Info: Canon EOS Kiss X4 | Focal Length: 131mm (hand held ) | Exposure: f/5.6 at 1/125s | ISO 100
Award Winner: Photo of the Day | April 29
Title of the Photograph: From the Yellow Field
Photo of the Day Award Category: Color Photography
Photograph Location: Faridpur, Dhaka Division | Bangladesh
Photographer: Shahnaz Parvin (Dhaka, Bangladesh) Registered Photographer
Shahnaz Parvin is a passionate Bangalee, who resides in Bangladesh. Though she is doing a job as system admin in a PSI company, her real passion lays in photography and learning it. Shahnaz mostly loves documentary photography, and loves to represent her country Bangladesh through her lens. Her images have been used on a number of renowned magazines in various countries.
Flickr: http://www.flickr.com/photos/_spark/
Facebook: http://www.facebook.com/profile.php?id=100001548214861
Twitter: https://twitter.com/#!/spark_bd