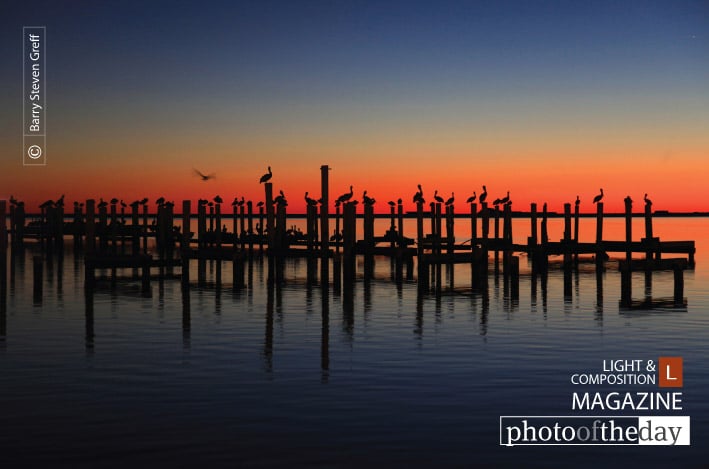 What is peace? Sometimes in prayer, sometimes in the closeness of a loved one, we all keep searching for it, here and there, everywhere. Do we get it? Sometimes yes, sometimes no, and sometimes we don't really know if we do or not! Have you ever noticed the underlying harmony of peace in nature? Take a look at this photograph; you'll understand what I mean to say.
This image was taken by photographer Barry Steven Greff in the Gulf Coast city of Biloxi, Mississippi. As the sun sets on another day local sea birds returned to perch for the night on a dock that was ravaged years before by Hurricane Katrina, yet still remains in disrepair. The photograph shows us some beautiful birds birds resting amidst the ruins. Don't you think it tells the eternal story of peace, the renewal of life after death?
What do you think? Tell me your thoughts!
Source:
Photo of the Day | May 06 | Pelican Rest, by Barry Steven Greff