Award Winner | Photo of the Day | August 18, 2010
One of the best places to visit as a photographer is the Antelope Canyon with the beautiful red sand waves reflecting direct sunlight creating wonderful alien-like colors. The photograph was taken in sand dune formation in Navajo tribe reservation.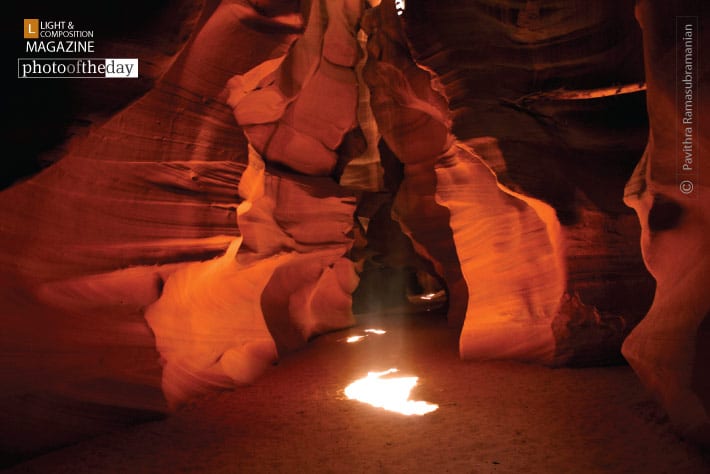 Award Winner: Photo of the Day | August 18
Photograph Title: Antelope Canyon
Photo of the Day Award Category: Landscape Photography
Photograph Location: Navajo, Arizona | United States
Photographer: Pavithra Ramasubramanian (San Diego, CA)
Pavithra Ramasubramanian in an amateur Photographer with a great passion for Photography. She loves and care for nature and animals. She enjoys traveling, eating and listening to all types of music.
Blog: http://pavithraphotography.blogspot.com/
Facebook: https://www.facebook.com/PavithraPhotography