Sadhana Dikshith is a Software engineer and working for a Telecom giant in Bangalore. She has a Passion towards photography started at a young age. Her father is a photographer by hobby initially and then by profession. She learnt some basics of photography and minute details of handling the Nikon FM-10 analog camera from him. Later on the photography became her hobby too with her own camera Sony DSC-H50. Travel photography, Nature, Birds, flowers and landscapes are her subjects of interest.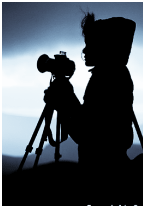 Sadhana Dikshith/caption]
Some of Sadhana Dikshith's Most Popular Award Achievements
AeroIndia 2011 was Asia's biggest Air Show. This picture was captured at AeroIndia 2011 show, where the "Gripen" (aircraft) performed wonderful aerobatic format
...
Browse all Sadhana Dikshith's contributions in Light & Composition