Award Winner | Photo of the Day | September 25, 2012
I took this photo when sun already set, and three friends are looking for changing color of the sky. It is Vidyasagar Setu (Bengali: বিদ্যাসাগর সেতু Biddashagor Shetu), commonly known as the Second Howrah Bridge, or Second Hooghly Bridge, a bridge over the Hooghly River in West Bengal, India. It links the city of Howrah to its twin city of Kolkata.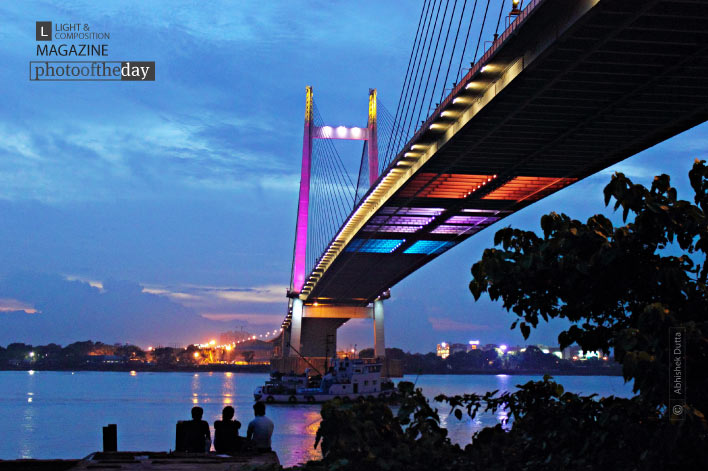 Technical Info: 550D with 18-55 mm lens | Exposure f/4.5 @ 1/15sec | ISO 3200 | Focal Length 33mm
Award Winner: Photo of the Day | Septembert 25
Award Score: 60 (Value 11, Clarity 12, Composition 16, Style 10, Skill 11)
Title of the photograph: Second Howrah Bridge
Photo of the Day Award Category: Night Photography
Photograph Location: Kolkata, West Bengal | India
Photographer: Abhishek Dutta (Kolkata, West Bengal, India) Registered Photographer
Abhishek Dutta is a passionate photographer working in Private firm. Photography is his childhood hobby. However, he took it seriously for the last 1-2 years. Though he gets very little time, but his passion for traveling, and taking photographs are endless.
Portfolio: http://www.flickr.com/photos/hate_khori/
Facebook: https://www.facebook.com/avisek.dutta1