Award Winner | Photo of the Day | September 13, 2012
This photograph was taken on a weekend, when I went there with my friend to take some landscapes. It wasn't in the famous Kerala backwater; it was a place just near Kolkata.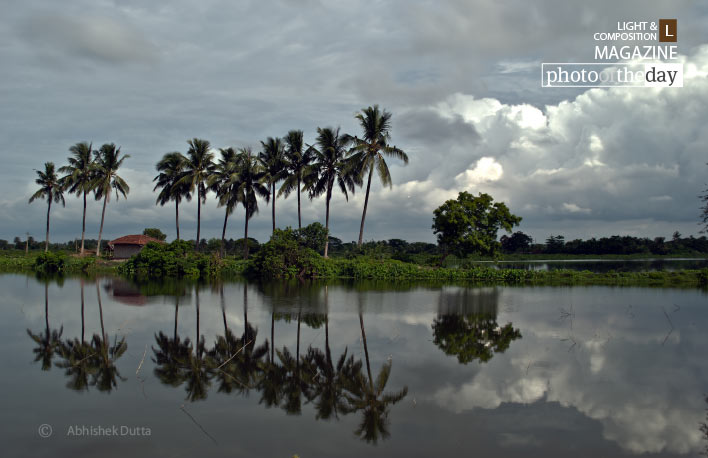 Technical Info: Canon 550D with 18-55mm lens | Exposure f/5.6 @ 1/400sec | ISO 100 | Focal Length 25mm
Award Winner: Photo of the Day | Septembert 13
Award Score: 57.5 (Value 10, Clarity 11.5, Composition 14, Style 11, Skill 11)
Title of the photograph: Imitation Life
Photo of the Day Award Category: Travel Photography
Photograph Location: Kolkata, West Bengal | India
Photographer: Abhishek Dutta (Kolkata, West Bengal, India) Registered Photographer
Abhishek Dutta is a passionate photographer working in Private firm. Photography is his childhood hobby. However, he took it seriously for the last 1-2 years. Though he gets very little time, but his passion for traveling, and taking photographs are endless.
Portfolio: http://www.flickr.com/photos/hate_khori/
Facebook: https://www.facebook.com/avisek.dutta1