Award Winner | Photo of the Day | September 09, 2012
As the last days of summer start winding down, the excitement for fall begins. Soon the air will be brisk and the leaves will turn from bright and lively greens to deep and russet reds, golds, and browns. There's no better way to experience the spirit of the season than by dusting off the binoculars and hitting the open road. Colorful Foliage Trees in this Photo taken in the hills of Napa Valley making the drive a treat to eyes.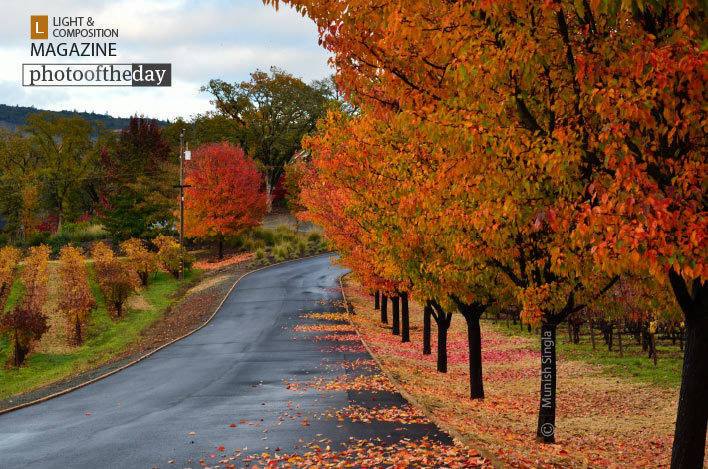 Technical Info: Nikon D7000 | Exposure 1/640sec f/5.6 | Focal Length 105mm | ISO 100
Award Winner: Photo of the Day | September 09
Award Score: 59.5 (Value 12, Clarity 12.5, Composition 14, Style 10.5, Skill 10.5)
Title of the photograph: The Miracle of Fall
Photo of the Day Award Category: Nature Photography
Photograph Location: Napa Valley, California | United States
Photographer: Munish Singla ( Los Angeles, California, USA)
Munish Singla is an amateur photographer from California, and software engineer by profession. He started photography as hobby around 9 months back. He loves to travel and meet people. Munish's main interest is in taking photographs of people, landscapes and interesting things, where he wants to show the beauty of the world through his vision.
Flickr: hhttp://www.flickr.com/people/62774132@N02/
Facebook: https://www.facebook.com/msingla.sng
Twitter: https://twitter.com/munish242