Award Winner | Photo of the Day | September 07, 2012
A feel good and a striving frame for me. A bonded friendship that making transaction of their hugely stored stories after a long gap. Here, girl Afriza wearing orange colored skirt have already explained her new lines, and another girl is still searching any changes prevailing her face and lips one after.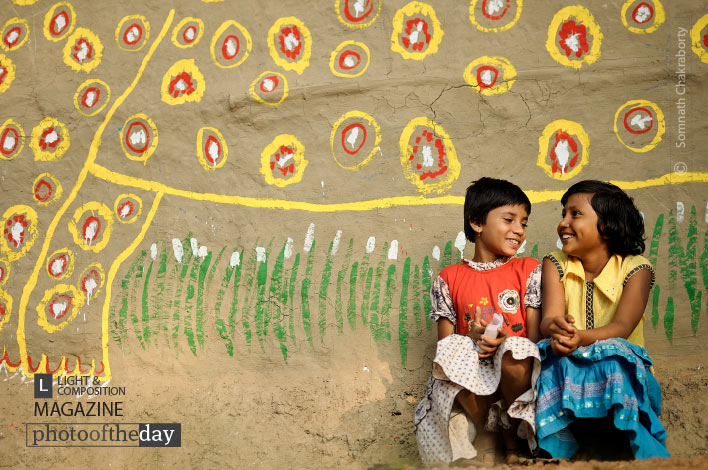 Technical Info: Nikon D5000 with AF-S Nikkor 35mm | Exposure f/2 @ 1/750sec | Focal Length 35mm
Award Winner: Photo of the Day | September 07
Award Score: 61 (Value 11, Clarity 12.5, Composition 15, Style 11, Skill 11.5)
Title of the photograph: Long Time No See
Photo of the Day Award Category: Color Photography
Photograph Location: Pinga, West Bengal | India
Photographer: Somnath Chakraborty (Batanagar, Kolkata, India) Guest Photographer
Somnath Chakraborty (Oms Datum) is a Network Engineer by Profession, but he is not exactly new to photography. He likes to call himself just a photography enthusiast or hobbyist, and trying hard to leave no way to be an expert on the matter. He comes here to learn from others, just as he hopes he can contribute someday to help others with his experiences. Somnath believes, he can't sleep if he doesn't click at least one photograph a day.
Flickr: http://www.flickr.com/photos/64919631@N07/
Facebook: http://www.facebook.com/Oms.Datum
Twitter: https://twitter.com/omsdatum