Award Winner | Photo of the Day | September 01, 2012
This shot was taken during the annual carnival called "Moichara" at Canning, South 24 parganas,West Bengal. Bullock racing has been banned at state and central government level across India, but villages still arrange races like this.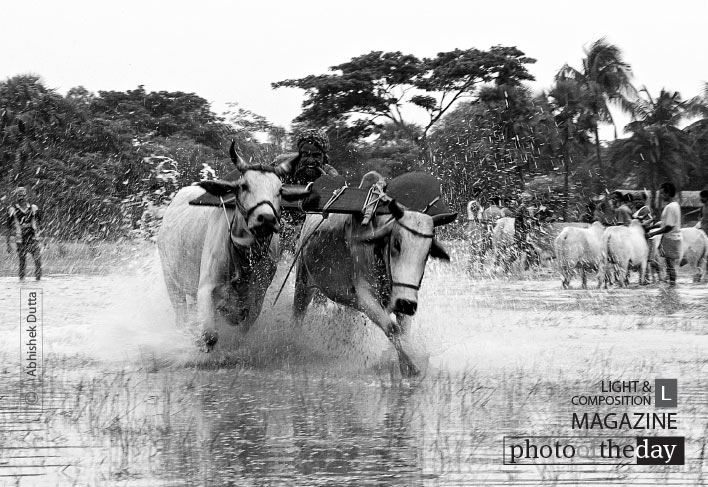 Technical Info: Canon 550D with 18-55mm lens | Exposure f/16 @ 1/100sec | ISO 400 | Focal Length 55mm
Award Winner: Photo of the Day | Septembert 01
Award Score: 61.5 (Value 10, Clarity 11.5, Composition 16.5, Style 11, Skill 12.5)
Title of the photograph: Bull Race
Photo of the Day Award Category: Motion Photography
Photograph Location: South 24 Parganas, West Bengal | India
Photographer: Abhishek Dutta (Kolkata, West Bengal, India) Registered Photographer
Abhishek Dutta is a passionate photographer working in Private firm. Photography is his childhood hobby. However, he took it seriously for the last 1-2 years. Though he gets very little time, but his passion for traveling, and taking photographs are endless.
Portfolio: http://www.flickr.com/photos/hate_khori/
Facebook: https://www.facebook.com/avisek.dutta1