Award Winner | Photo of the Day | October 31, 2012
Walking down Via dei Fori Imperiali there's only one thing that catches your eye! Taken standing on a wall out of the crowds the car lights trail into the distance. A must visit for anyone!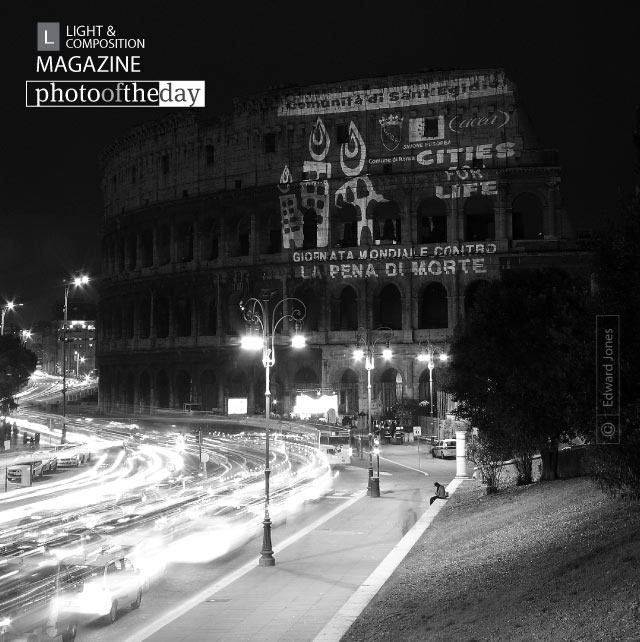 Technical Info: Canon EOS 450D with 17-55mm | Exposure f/11 @ 20sec | ISO 200 | Focal Length 25mm
Award Winner: Photo of the Day | October 31
Award Score: 63 (Value 12, Clarity 12, Composition 15, Style 11.5, Skill 12.5)
Title of the photograph: Colosseo Nights
Photo of the Day Award Category: Motion Photography
Photograph Location: Rome | Italy
Photographer: Edward Jones (Chester, United Kingdom) Guest Photographer
Edward Jones is new to photography, and still experimenting. He enjoys cityscapes, landscapes, and anything that he can stand and admire. He believes there is still a lot to learn but always must enjoy every moment of it.
Portfolio: http://www.flickr.com/photos/eddjones/
Facebook: http://www.facebook.com/profile.php?id=549125617