Award Winner | Photo of the Day | October 29, 2012
The picture was taken in Serengeti, Tanzania in September 2011. When taking a part of jeep safari noticed a group of elephants going in a line through Serengeti.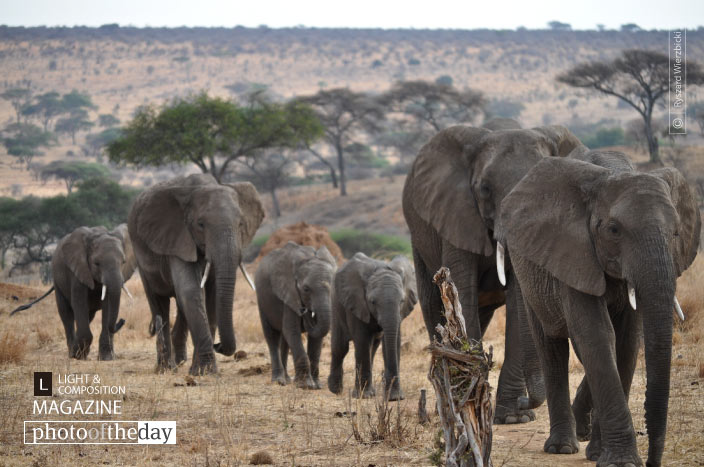 Technical Info: Nikon D5000 with 55-200mm | Exposure f/6.7 @ 1/2000sec | ISO 400 | Focal Length 175mm
Award Winner: Photo of the Day | October 29
Award Score: 61.5 (Value 12, Clarity 11.5, Composition 16, Style 11, Skill 11)
Title of the photograph: Elephant's Walk
Photo of the Day Award Category: Wildlife Photography
Photograph Location: Serengeti | Tanzania
Photographer: Ryszard Wierzbicki (Swindon, United Kingdom) Registered Photographer
Born in 1963 in Poland, Emigrated to UK in 2006, Travel Photographer, Sepcialized in Portraits of Kids, Old People, Culture Observation, South-East Asia Focused.
Website: http://instanttravelling.ning.com
Facebook: https://www.facebook.com/ryszard.wierzbicki
Twitter: https://twitter.com/ryszard1963