Award Winner | Photo of the Day | October 22, 2010
Singapore is turning into a metropolitan state sooner than expected. This photo was captured at the Esplanade. From the Esplanade Bay, you can see what the photo shows. The building on the left features the newly built Marina Bay Sands – an integrated resorts. The building on the right of the picture is one of Singapore's oldest building, which is the Fullerton Hotel. In between are the Central Business District of Singapore. This photo was recently taken after the closing ceremony of the inaugural Youth Olympic Games held here. Hence, that explains the magnificent strobe lights on top of the buildings.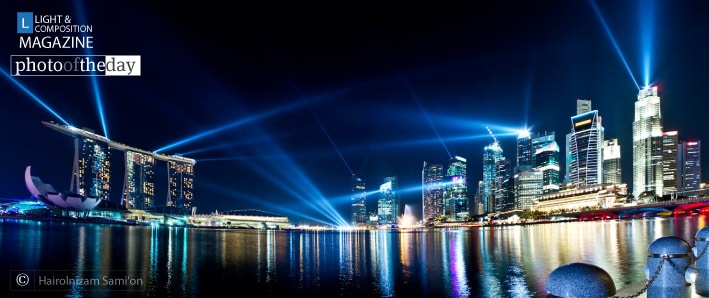 Technical Info: Canon 7D, Exposure: f/9.1, 10 sec, ISO: 200, Focal length: 18mm
Award Winner: Photo of the Day | October 23
Title of the photograph: Marina-Fullerton
Photo of the Day Award Category: Night Photography
Photograph Location: Singapore
Photographer: Hairolnizam Sami'on (Singapore)
A young Singaporean who loves capturing images of what the eye can't perceive. A hobby photographer who takes whatever, whenever and has been at it actively for the past 2 years.
Portfolio: http://ohyeahyrol.daportfolio.com/
Flickr: http://www.flickr.com/hyrol