Award Winner | Photo of the Day | October 18, 2011
This photograph was taken on my way to Fuvahmulah Island. The Photograph represents the whole Gaafu Dhaalu Atoll, Maldives. It's showing the island formation like chains. This is one of my most favorites, and very first aerial photographs from Maldives.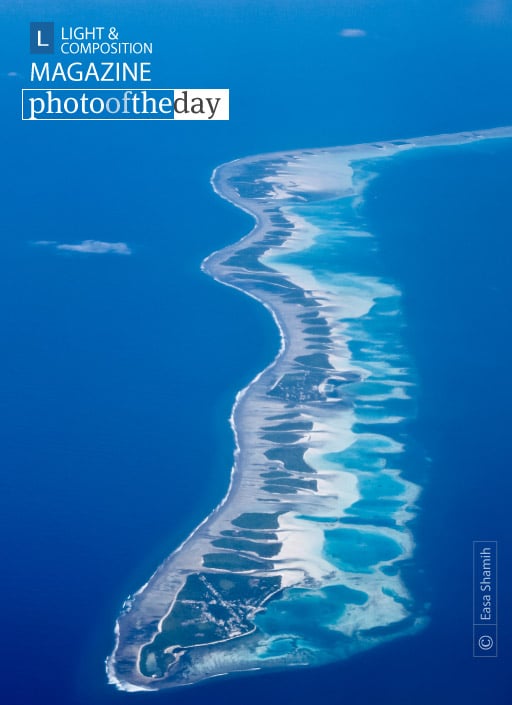 Technical Info: Canon EOS 450D | Exposure 1/250 | Aperture f/13 | Focal Length 46 mm | ISO 200
Award Winner: Photo of the Day | October 18
Title of the photograph: My Home, My Nation
Photo of the Day Award Category: Aerial Photography
Photograph Location: Gaafu Dhaalu Atoll | Maldives
Photographer: Easa Shamih (Male', Maldives)
Easa Shamih is from Maldives (The Paradise on the earth or The Sunny side of Life). He is married, and with the praise of Allah, he has a little baby princess name Sara. Shamih loves going out with friends and to shoot different genre of photography, specially Sports, Landscapes, Macro, B&W, HDR & Portraits. He really wants to advance more in the field of photography works as much as he gets chances. Other then photography, he is busy with network administration, graphics designing, listening to music, watching movies, series, gaming, and watching live football and cricket.
Flickr: www.flickr.com/eeko
Twitter: twitter.com/#!/iZZo28
Facebook: www.facebook.com/izzo28