Award Winner | Photo of the Day | May 08, 2012
It was raining outside and not so many passengers on the bus. Everyone was immersed in his/her own thought. I noticed the colorful bus window that matched well with the peaceful expression of the lady.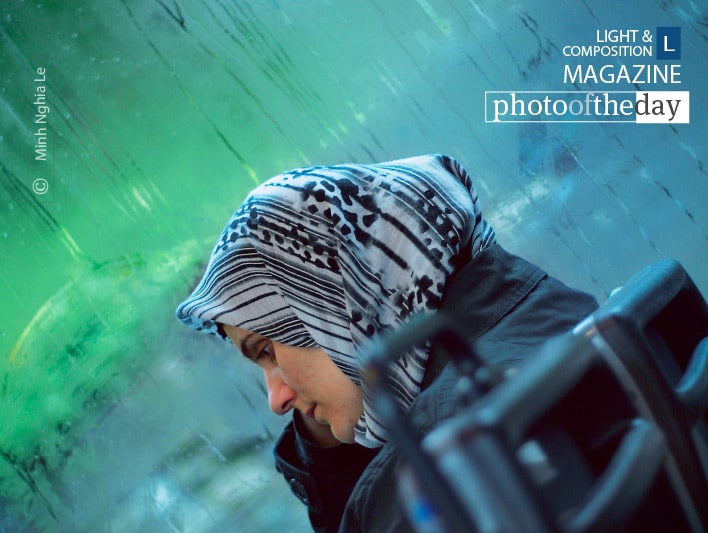 Technical Info: Olympus E-620 with OM 50mm f/1.8 | Exposure: 1/80s @ f/1.8 | ISO400
Award Winner: Photo of the Day | May 08
Title of the photograph: The Peaceful Expression
Photo of the Day Award Category: Candid Photography
Photograph Location: Offenbach | Germany
Photographer: Minh Nghia Le (Singapore)
Minh Nghia Le and his wife Mai Phuong Duong are two Singapore-based photographers. Photography has nothing to do with their daily job but it has become their passion for years. They just hope everyone enjoy their photos as how they see the world.
Our travel: https://a2nh.jux.com/
Our street photography: http://a2nh.tumblr.com/
Our wedding photography: http://a2nh-wedding.blogspot.sg/
Facebook: http://www.facebook.com/analox.admire
Twitter: http://twitter.com/a2nh