Award Winner | Photo of the Day | May 06, 2012
While returning from Lepchakha, a village in Buxa Duars, Alipurduar, Jalpaiguri, I saw this little gril stading beside a wooden pillar. She was sad and indifferent. She was chewing a rubber band, and was not interested to our activities. I like her attitude and shooot her expression in my frame.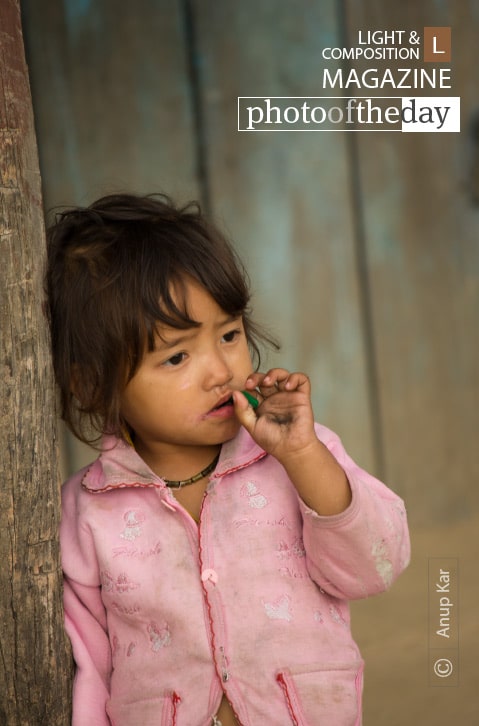 Technical Info: Canon EOS 1100D | Exposure f/6.3 @ 1/125sec | ISO 200 | Focal Length 250mm
Award Winner: Photo of the Day | May 06
Title of the photograph: Thinking Kid
Photo of the Day Award Category: Candid Photography
Photograph Location: Jalpaiguri, West Bengal | India
Photographer: Anup Kar (Cooch Behar, West Bengal, India)
Anup Kar lives in Cooch Behar, West Bengal, India. By education he is a Civil Engineer, doing government job posted in his home district. Photography was his hobby at first, but recently he got some good friends who are quite serious about photography. Having such photographers, he has developed his interested, and giving time to photography more. He is interested in Landscape, Portrait and Street Photography.
Flickr: http://www.flickr.com/photos/anup_chbwl
Facebook: https://www.facebook.com/anupkar1982