Award Winner | Photo of the Day | May 05, 2012
This is one of my favorite photos lately. Its midtown Manhattan, and the shining part is Times Square. I took this shot from Weehawken, New Jersey.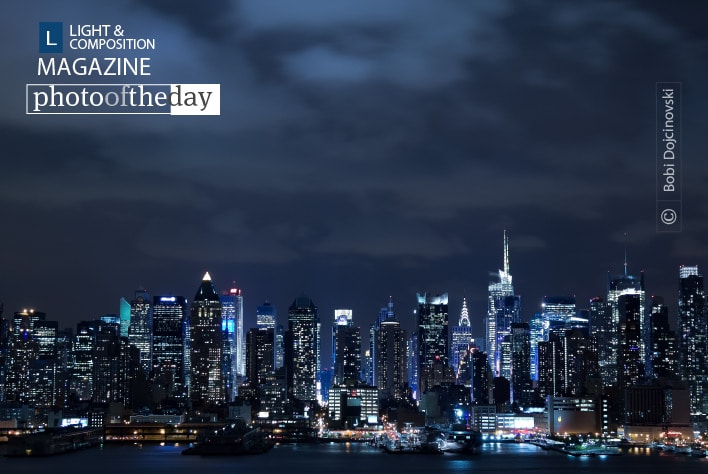 Technical Info: Canon 60D | Exposure f/5.6 @ 4sec | ISO 100 | Focal Length 50mm
Award Winner: Photo of the Day | May 05
Title of the photograph: New York City by Night
Photo of the Day Award Category: Night Photography
Photograph Location: Weehawken, New Jersey | United States
Photographer: Bobi Dojcinovski (New York City, New York, USA) Guest Photographer
Bobi Dojcinovski, born in Macedonia/Europe, currently living in New York City is a self-taught photographer who never leaves his home without his camera. He shoots what he likes and what interest him. In the past 2 years inspired by "The City" he started shooting the New York street scene. He simply devoted himself to capturing everyday life in the city and created a project named 365 New York City where every day he is posting 1 photo on his Facebook project page.
Portfolio: http://www.dojcinovski.com
500px: http://500px.com/bdojcinovski
Facebook: https://www.facebook.com/365NewYorkCity
Twitter: https://twitter.com/#!/dborislav
Pinterest: http://pinterest.com/bdojcinovski/