Award Winner | Photo of the Day | March 14, 2011
Manthattan and Brooklyn share the night linked by the Bridge. It was the last of the three suspension bridges built across the lower East River, following the Brooklyn and the Williamsburg bridges.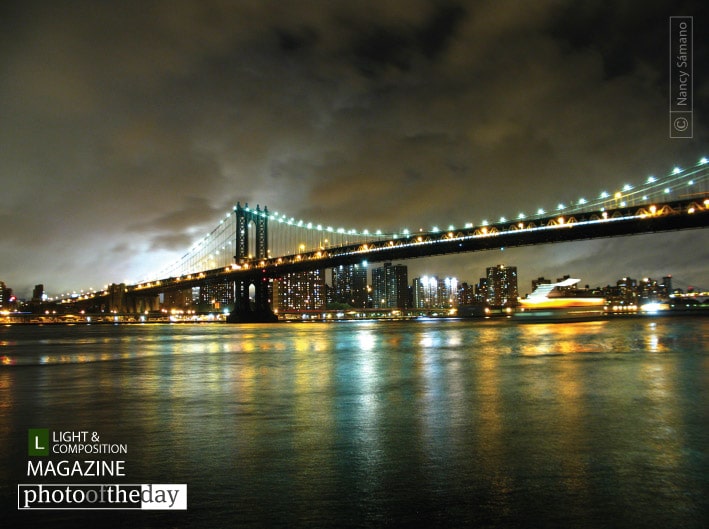 Technical Info: Canon PowerShot G9 | Exposure: 4sec | Aperture: f/2.8 | ISO: 100 | Focal Length7.4 mm
Award Winner: Photo of the Day | March 14
Title of the photograph: Manhattan Bridge
Photo of the Day Award Category: Night Photography
Photograph Location: New York | United States
Photographer: Nancy Sámano Velázquez (Guadalajara, Jal. Mexico)
Nancy Sámano. Photographer by accident, observer by conviction, she is a Cultural Producer since 2005. She studied Cinema Direction in Barcelona City, and later screenplay creation in New York City. This place intensifies her interest in photography. In Guadalajara México, city where she born in 1981 and lives now, she exposes her work in several galleries. In Spain, she filmed and wrote two short cuts and now she is writing a long film screenplay.
Portfolio: http://nancysamano.com
Facebook: http://facebook.com/nancinescribe
Twitter: http://twitter.com/nancinescribe