Award Winner | Photo of the Day | June 27, 2012
This was taken in Santalbari, West Bengal, India. I was astonished to see the curious nature of these children. This little girl insists me and my fellow to take picture of her, and want to see the result. I tried to capture her curiosity in this photograph.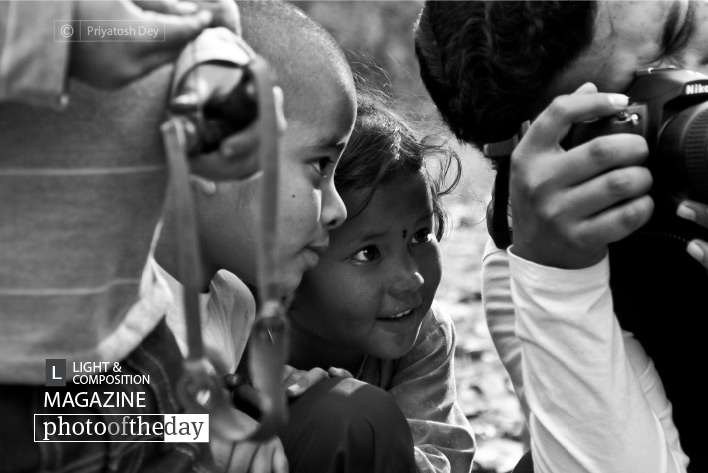 Technical Info: Nikon D3000 | ISO 200 | Focal length 55mm | Exposure 1/200sec @ f/5.6
Award Winner: Photo of the Day | June 27
Award Score: 53 (Value 10, Clarity 10.5, Composition 12, Style 10, Skill 10.5)
Title of the photograph: Curious
Photo of the Day Award Category: Black & White Photography
Photograph Location: Santalbari, West Bengal | India
Photographer: Priyatosh Dey ( Kolkata, India )
Priyatosh Dey is a doctor by profession, photographer by passion. Photography is his childhood hobby. However, he took it seriously for the last 5-6 years. Though he gets very little time, but he is passionate to travel, and take photographs.
Flickr: http://www.flickr.com/photos/drpriyatosh/
Facebook: http://www.facebook.com/#!/priyatosh.dey/photos