Award Winner | Photo of the Day | June 17, 2011
This photo was taken in Argentina in the area called Quebrada de Cafayate, which is rich in amazing rock formations and beautiful landscape.It's a great place for short treks.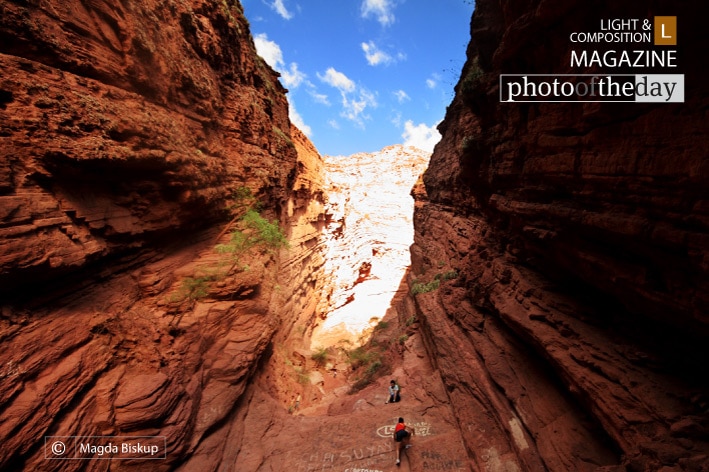 Technical Info: Canon 40D | 1/20sec at f8 | ISO 400 | Focal length 10mm
Award Winner: Photo of the Day | June 17
Title of the photograph: The Wall
Photo of the Day Award Category: Adventure Photography
Photograph Location: Quebrada de Cafayate | Argentina
Photographer:Magda Biskup (Sydney, Australia)
Magda bought her first SLR camera 6 years ago, after spending a year working in Malaysia, where she fell in love with travelling. She traveled through 40 countries and majority of her photos are taken while on the road. Magda shots with Canon 40d and a selection of lenses, mostly 24-105mm f4 and 10-20mm f4.5-5.6. She was born and raised in Poland but is currently living in Sydney, Australia.
Photo Blog: http://www.destination-world.net
Flickr: http://www.flickr.com/photos/magdabis
Facebook: http://www.facebook.com/DestinationWorld
Twitter: https://twitter.com/#!/DestinatioWorld