Award Winner | Photo of the Day | January 24, 2012
This photograph was taken at Ravangla, which is the smallest village in Sikkim. There were many women doing hard work, among them many bring their small children. During their work sometime these children help their mother's work. In this photograph a baby girl was helping her mother to broke the stone.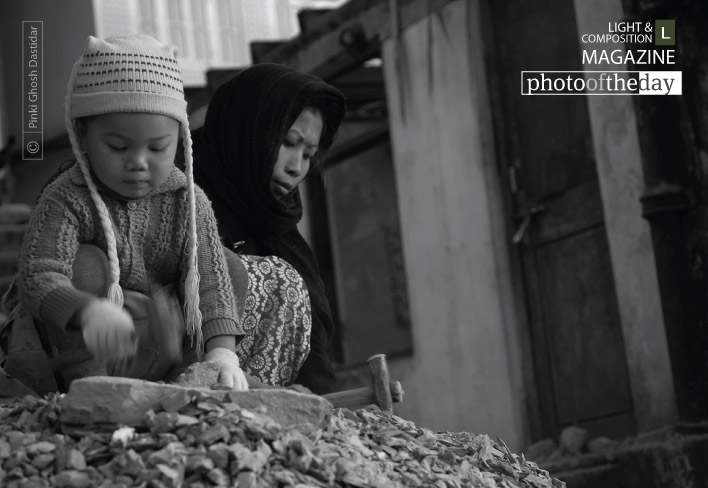 Technical Info: Nikon D40 | Nikkor 55-200mm lens | ISO: 200
Award Winner: Photo of the Day | January 24
Title of the photograph: Mother and Child
Photo of the Day Award Category: Documentary Photography
Photograph Location: Sikim | India
Photographer: Pinki Ghosh Dastidar (Kolkata,India)
Pinki Ghosh Dastidar is a web designer by profession and does freelance photography based in Kolkata. She loves travel and also loves capture there people and there life.
Flickr: http://www.flickr.com/photos/pinkigd/5333976916/in/photostream
Twitter+: http://twitter.com/#!/pinkigd