Award Winner | Photo of the Day | August 24, 2012
Hasankeyf is a small town which had a thousand years past in Batman in the southeast of Turkey. Many valuable historical and cultural works and a thousand historical caves in this town will be under the water of the Dam of Ilisu. Activists of nature, environment and history refuse the building of this dam which is supported by some banks.This frog lives in Hasankeyf. If the dam is done, no longer live.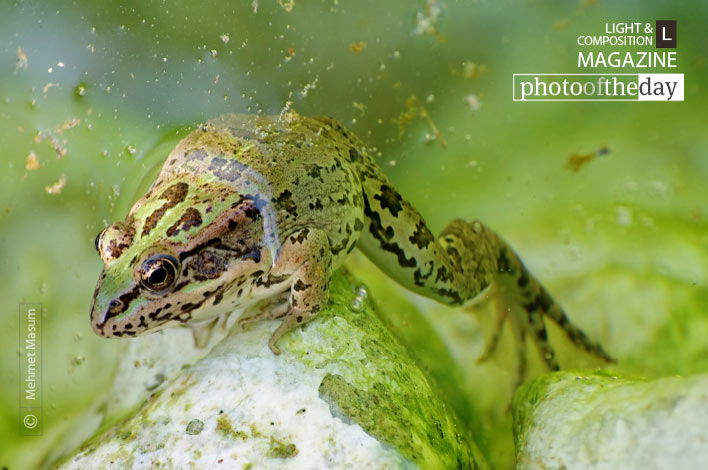 Technical Info: Pentax K20D | Exposure 1/250sec @ f/5.6 | Focal length 135mm | ISO 400
Award Score: 56 (Value 10, Clarity 11.5, Composition 14, Style 10.5, Skill 10)
Award Winner: Photo of the Day | 24
Title of the photograph: Hasankeyf Frog
Photo of the Day Award Category: Close-Up Photography
Photograph Location: Hasankeyf, Batman Province | Turkey
Photographer: Mehmet Masum Süer (Diyarbakir,Turkey)
Mehmet Masum Süer is a Kurdish documentary photographer and freelance journalist. He lives in Diyarbakir in Turkey. He writes about historical and cultural subjects. In addition of these, he is working for some local and foreign media institutions. His photographs published in publicity of his region or magazines.
Website: http://www.photo.net/photos/diyarbakir
Facebook: http://www.facebook.com/masumsuer