Award Winner | Photo of the Day | August 13, 2012
Can we compare our life with butterfly? In each of their life stage, they have a different goal. But when they are in the stage of caterpillar, do we really give attention that much? We only look at them when they become colorful butterflies. Just like in our society, getting attention only when we are highly established. I took this photograph during my early photography days, when I used to take photos of every small detail I saw around me.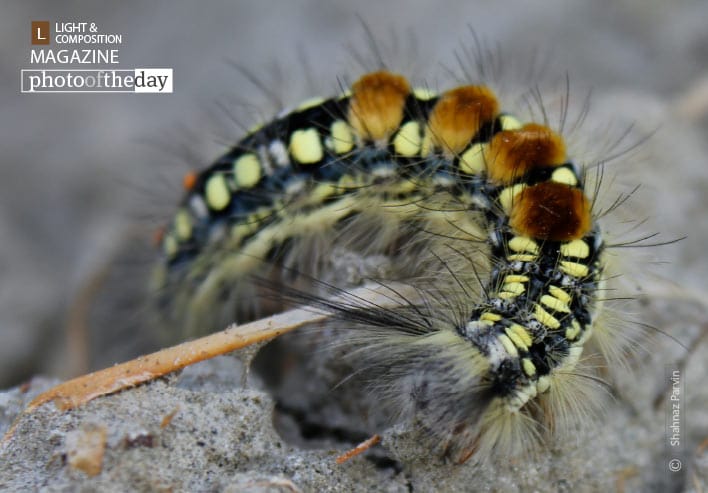 Technical Info: Canon Eos Kiss X4 | Exposure f/5.6 @ 1/125sec | Focal lenght 55 | ISO 100
Award Winner: Photo of the Day | August 13
Award Score: 63.5 (Value 11, Clarity 12.5, Composition 16.5, Style 10.5, Skill 13)
Title of the photograph: Tropical Caterpillar
Photo of the Day Award Category: Close-Up Photography
Photograph Location: Faridpur | Bangladesh
Photographer: Shahnaz Parvin (Dhaka, Bangladesh) Registered Photographer
Shahnaz Parvin is a passionate Bangalee, who resides in Bangladesh. Though she is doing a job as system admin in a PSI company, her real passion lays in photography and learning it. Shahnaz mostly loves documentary photography, and loves to represent her country Bangladesh through her lens. Her images have been used on a number of renowned magazines in various countries.
Flickr: http://www.flickr.com/photos/_spark/
Facebook: http://www.facebook.com/profile.php?id=100001548214861
Twitter: https://twitter.com/#!/spark_bd