Award Winner | Photo of the Day | April 29, 2012
A group of travelers going towards Nafakhum falls situated in Remakri, Bandarban. I was lucky enough to part of this adventurous journey. I tried to capture the foggy atmosphere of the morning, which gave this place a mystic look. Yes, this is Bandarbans, the beautiful hill tracks of Bangladesh, and the stream you see is coming from nafakhum, and ends here at the remakirkhum.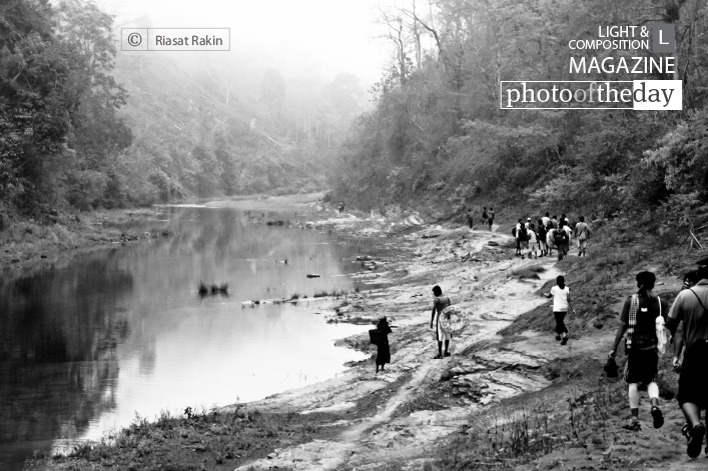 Technical Info: Canon EOS 500D | Exposure 1/100sec @ f/5.6 | Focal Length 55mm | ISO 800
Award Winner: Photo of the Day | April 29
Title of the photograph: Journey Towards Nafakhum
Photo of the Day Award Category: Black & White Photography
Photograph Location: Bandarbans | Bangladesh
Photographer: Riasat Rakin (Dhaka, Bangladesh)
Riasat Rakin started photography around the end of 2010. From then it had been a wonderful journey for him. Landscapes and lifestyles are his favorite types of photography. The beauty of Bangladesh and the versatile lifestyle of the people always inspire him to take his camera out and capture its moments.
Flickr: http://www.flickr.com/photos/59411852@N03/
Facebook: https://www.facebook.com/riasat.rakin