Award Winner | Photo of the Day | April 28, 2011
In an effort to experiment with light and reflection, I ended up taking this photo of a Chinese lamp and its reflection on my dining table.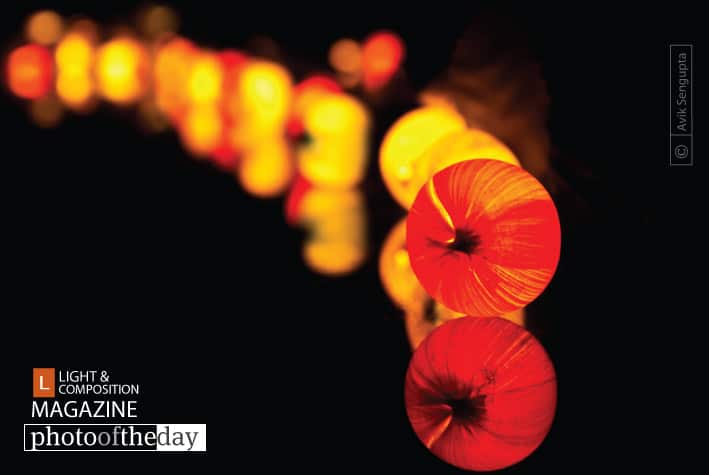 Technical Info: Nikon D3000 | Exposure 1/20 sec | Aperture f/10.0 | Focal Length 55 mm | ISO 200
Award Winner: Photo of the Day | April 28
Title of the Photograph: Glowing Caterpillar
Photo of the Day Award Category: Abstract Photography
Photograph Location: Hyderabad | India
Photographer: Avik Sengupta (Hyderabad, India)
Avik Sengupta is truly passionate about Travel and Photography. As a kid he used to shoot with a Kodak Croma 35mm film camera. Later he got hold of a SONY digital camera which his sister gifted him. Recently, for about 7 months, he has started shooting with Nikon D3000 and he is enjoying every moment of it. Avik has traveled to many places in India to take pictures and hope to continue on his voyage to become a better photographer.
Portfolio: http://www.flickr.com/photos/evolutionistheist/
Flickr: http://www.picturesocial.com/photo/photo/listForContributor?screenName=2fbvgu86oc99z
Facebook: http://www.facebook.com/Avik.SG