Award Winner | Photo of the Day | April 28, 2012
I took this shot in Rasmela, a local fair of my city. There are various kinds of grooming or dressing accessories sold in different shops mainly for women. This is a bangle shop where different colors of bangles are displayed. Those colors really reflects the true spirits of Indian culture and tradition.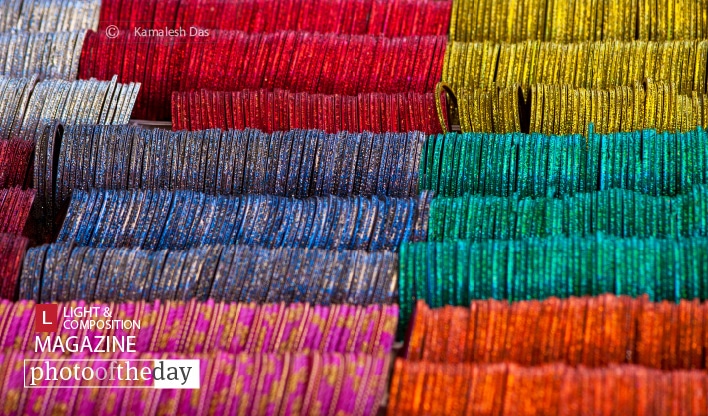 Technical Info: Nikon D90 | Nikkor 18-105mm | ISO 200 | Focal length 105mm | Exposure 1/160sec @ f/6.3
Award Winner: Photo of the Day | April 28
Title of the photograph: Colors of Life
Photo of the Day Award Category: Color Photography
Photograph Location: Cooch Behar Rasmela, West Bengal | India
Photographer: Kamalesh Das (Cooch behar, West bengal, India)
Kamalesh Das is a school teacher. He is 29 years old, who got his first camera in 2007. It was a point and shoot digital camera from Kodak. However when he first took few shots in his friend's DSLR, he started to think seriously about photography. Then the very next year he took his first DSLR Nikon D40. Though he start taking Photographs on his vacation time but he gave serious attention to it. He realized there are many opportunities to photograph around, even in his bedroom. Till today he uses to see good photos and recharge his energy for good work. Every click in his shutter is new for him, as his past experience gets challenge over there. So He always tries to think different to get new.
Flickr: http://www.flickr.com/photos/47266109@N07/
Facebook: https://www.facebook.com/kamalesh.das
Twitter: https://twitter.com/#!/iamkamalesh