Award Winner | Photo of the Day | April 17, 2012
There is a small forest village near my home town where I visit often. One day I saw this little boy who was lying on wooden bench, and were very sad, when I asked him what happened he didn't reply, suddenly his grandmother told me that his mother went for work and he is waiting for her like everyday. I saw his eyes how much he was missing his mother. My one click may be gave him some excitement for that moment.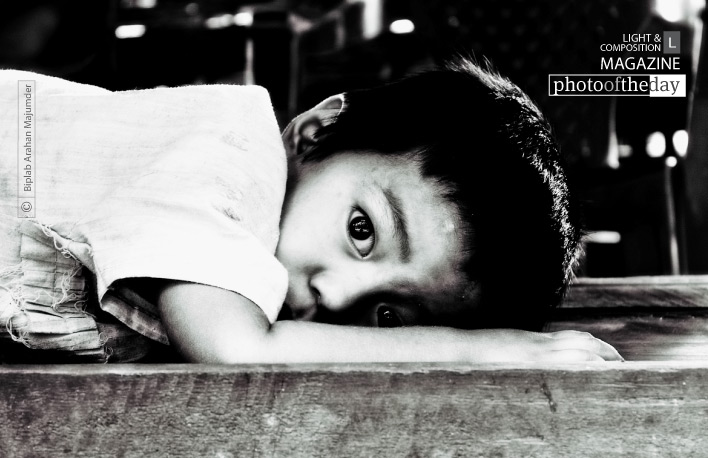 Technical Info: Canon 50d | Exposure 1/13sec @ f/5.6 | Focal length 55mm | ISO 200
Award Winner: Photo of the Day | April 17
Title of the photograph: Waiting for You…
Photo of the Day Award Category: Portraiture Photography
Photograph Location: Santrabari, Alipurduar, West Bengal | India
Photographer:Biplab Arahan Majumder ( Alipurduar, West Bengal, India)
Biplab Arahan Majumder has been doing photography for last 4 years. At the beginning, just after start clicking, Biplab didn't know that there is a subject called photography; and it's a language of one's own perspective. He started to learn photography from his own instinct, and from so many moments of life. Moreover there are so many cameras that always teach him that there is so many ways to set the canvas, set the exposure, and set the perspective, or set the composition. He acknowledge those people who helped him to take it in better way, gave him courage to do better in photography. He thanks everyone once again for encouraging him.
Portfolio: http://www.flickr.com/photos/biplabmajumder/
Facebook: https://www.facebook.com/arahan.majumder