Light & Composition Registered Photographer | Since February 21, 2013
Mauro Squiz Daviddi started photographing in 1976 with the camera of his father, a Vitoret Voigtländer. Photography is his love, and in 1986 Mauro obtain the degree of "Master of Art" at the Art Institute of Bologna. His last photographic exhibitions was from 16 November 2012 to 16 January 2013 at the Museum of Wax Anatomical Bologna. Currently Exhibition ASCE in the European project EUCEMET, and "The Charterhouse of Bologna through the eyes of Dickens" at the town hall of Bologna is in process.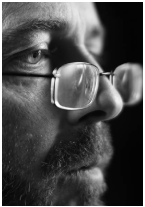 Some of Mauro Squiz Daviddi's Most Popular Award Achievements
The beauty of these flowers caught me. I wanted to highlight that stretch upward. It seems that the flowers want to grow taller the buildings.
Technical In…
The beauty of San Marino in a day of bad weather. The name of this place is "Passage of the Witches". The fog has created a magical and want to show it in the p…
Let's Discover More About Mauro Squiz Daviddi's Photography
Mauro Squiz Daviddi started photographing in 1976 with the camera of his father, a Vitoret Voigtländer. Photography is his love, and in 1986 Mauro obtain the de…